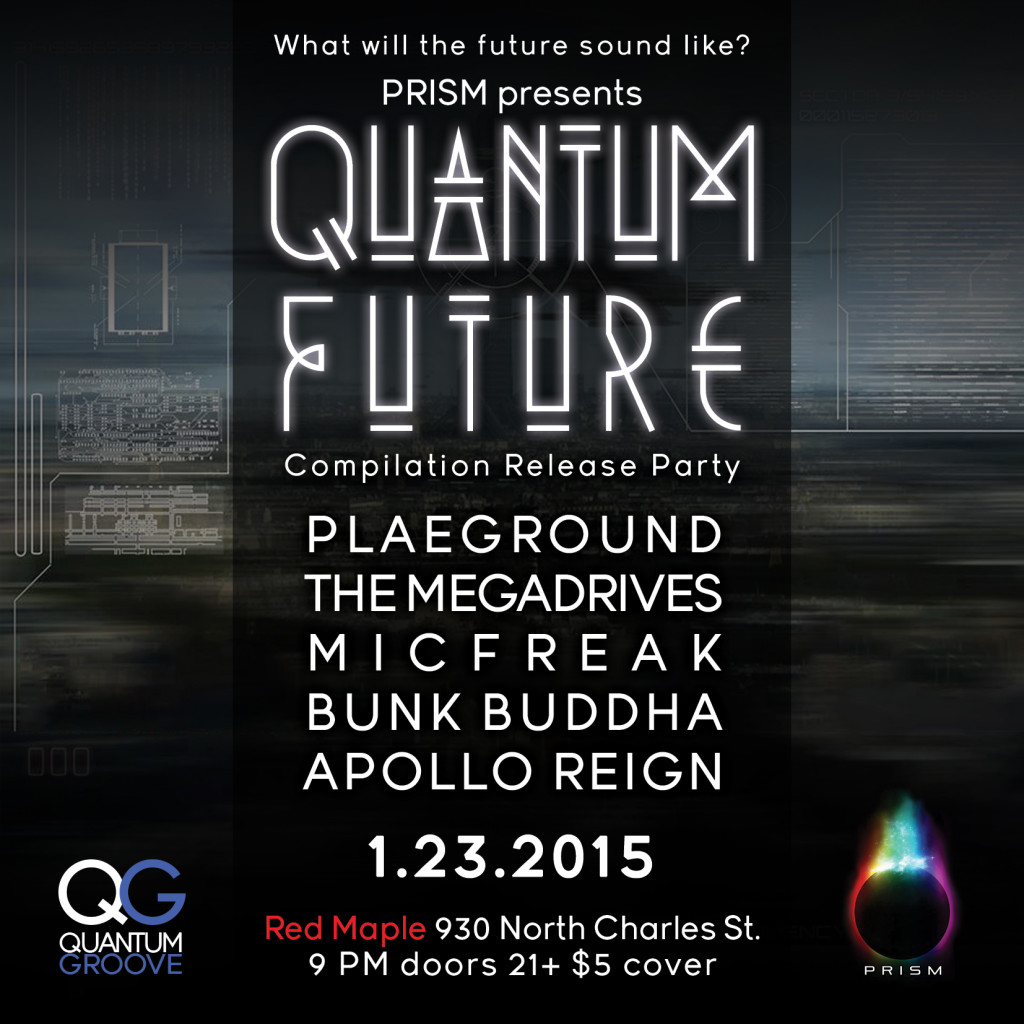 1.23.2015
Red Maple, 930 N Charles St Ste 1, Baltimore, Maryland 21201
Quantum Groove's First Compilation Takes You Into the Future
Each artist's distinct sonic interpretation of life 1,000 years ahead
Apollo Reign, Bunk Buddha, Joe Sheep, K-Rai, The Megadrives, MicFreak, Plaeground, & Veritech Pilot – fellow electronic musicians coming together with the common interest in all things futuristic. The purpose: to challenge themselves, to create something truly unique, to stand apart in our current state of oversaturation – to not simply be branded "EDM" To show the rest of the world that Baltimore artists make great electronic music beyond the club scene.
feat. music by:
Apollo Reign
Bunk Buddha
Joe Sheep & K-Rai (The Megadrives)
Micfreak
plaeground
Veritech Pilot
Future Visual Projections by Hylantown Leo Hylan
& much more, see event page here
UPDATE: The event went great, awesome time, huge thanks to all the artists, musicians, PRISM, and all those who braved the weather to come celebrate! You can also now grab a physical CD right here.